I have been super crazy, ridiculously, extremely overwhelmed and busy these last few months. In early September Mom Jeans and I did an awesome flea market in Astoria. It was fun and it gave me the motivation I needed to get involved in other ones and make my way over to the ultimate Brooklyn Flea Market one day. I bought a dress form, we were ready to take pictures with it, I was designing thank you cards and business cards….but something was wrong with me. My usual high energy levels were low and my brain was sluggish. I couldn't remember the simplest things and I was just so … blah.
Could it be….nah!
Life has a way of giving you beautiful and unexpected surprises :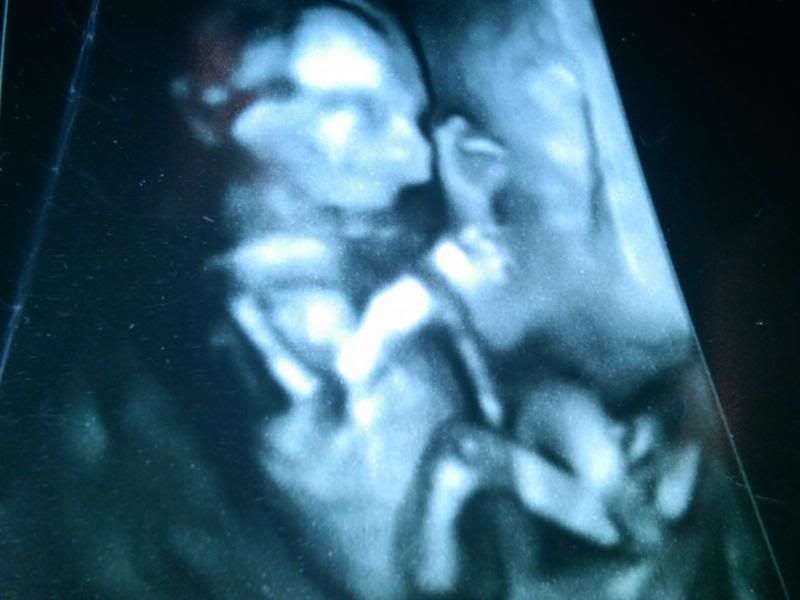 My little girl! 18 weeks old!
So there you have it. Mom Jeans and I just couldn't have an Etsy shop and multiple projects alone…we had to throw a baby in there. Things weren't complicated enough for us, I guess.
I cannot wait to meet her and see her tiny toes and hands. Jeremy would say the same if the look of shock leaves his face anytime soon! He's a worrier, I'm a planner. It actually makes us a good team.
So we've been super busy getting things together and he is about to move in and my energy has returned in this second trimester. Hopefully the shop will be up and running again later next week. Can't wait to get our shit together!