So throughout the month of April in between all the napping, walking, shopping, napping, and waiting, I worked on putting together my baby girl's room. It was an vacant dark green den with dim lighting and poor sunlight. With the help of my dad and Jeremy, we transformed the room into something a little more hospitable for a cute little princess.
So here are some pics! It still is a work in progress but we are slowly getting it together.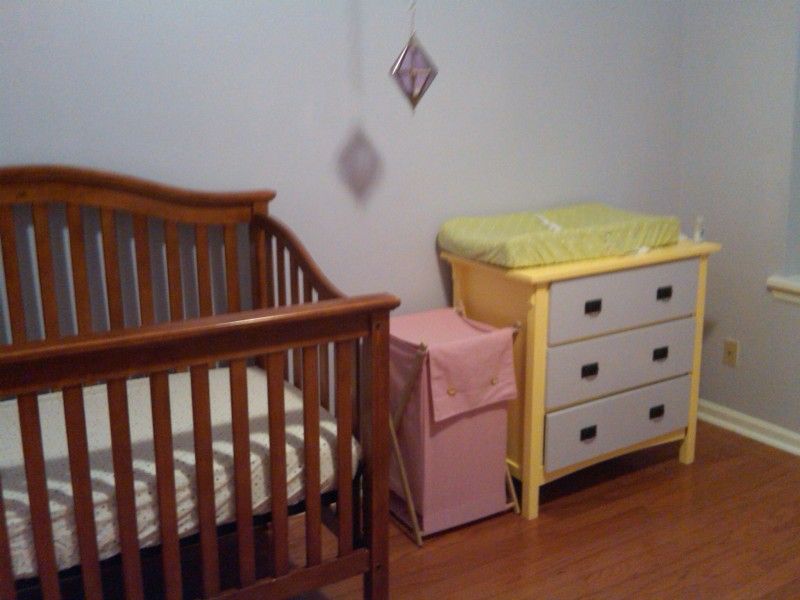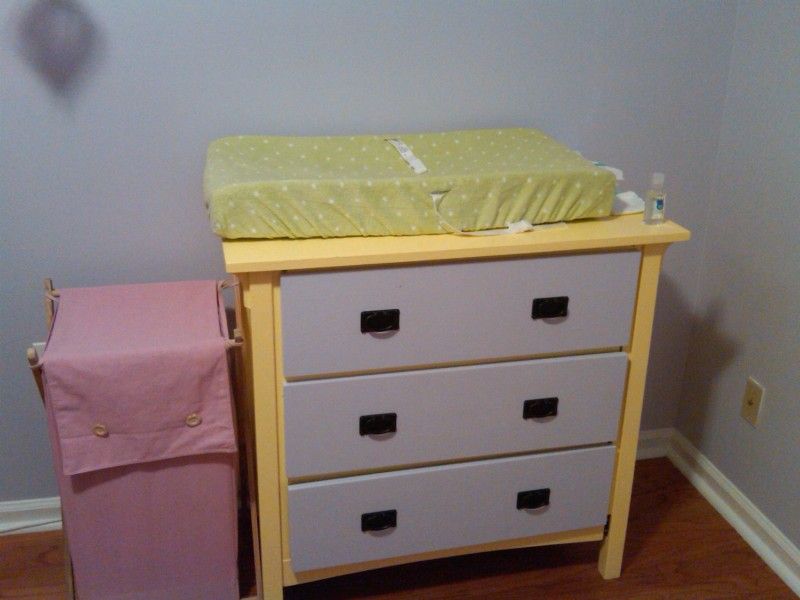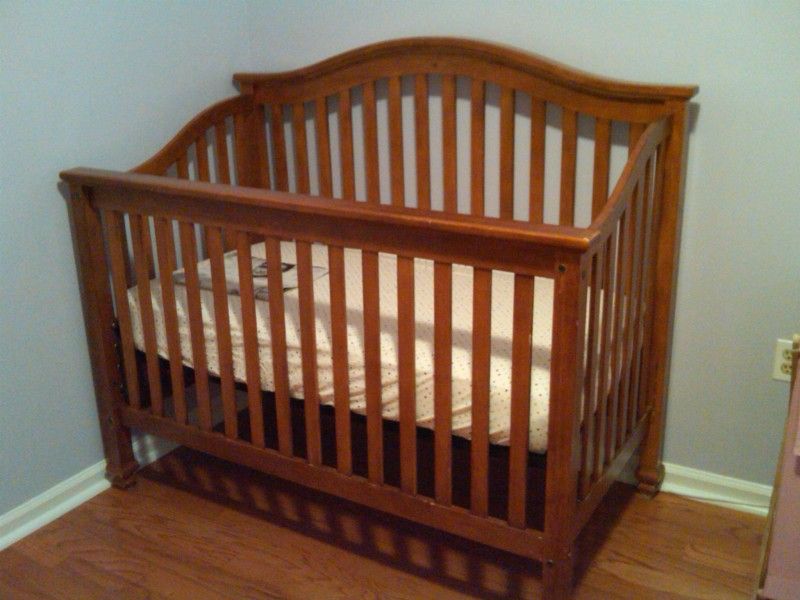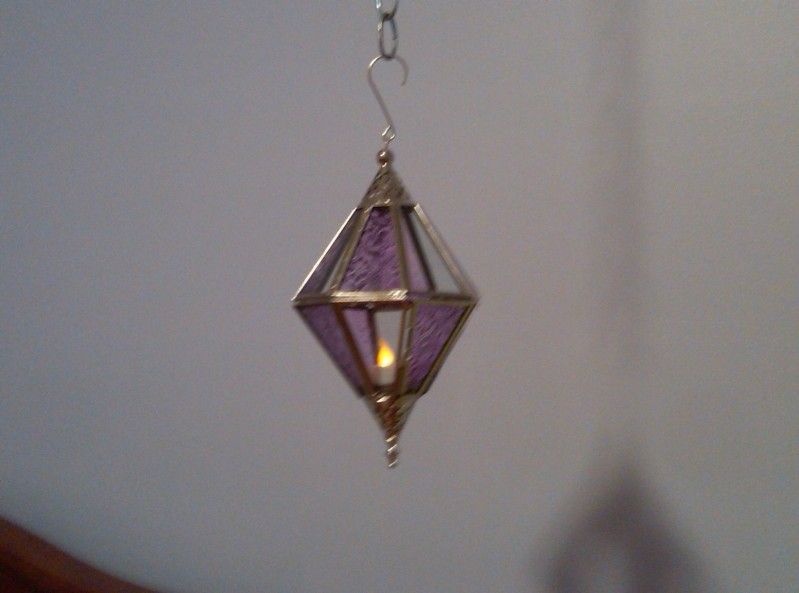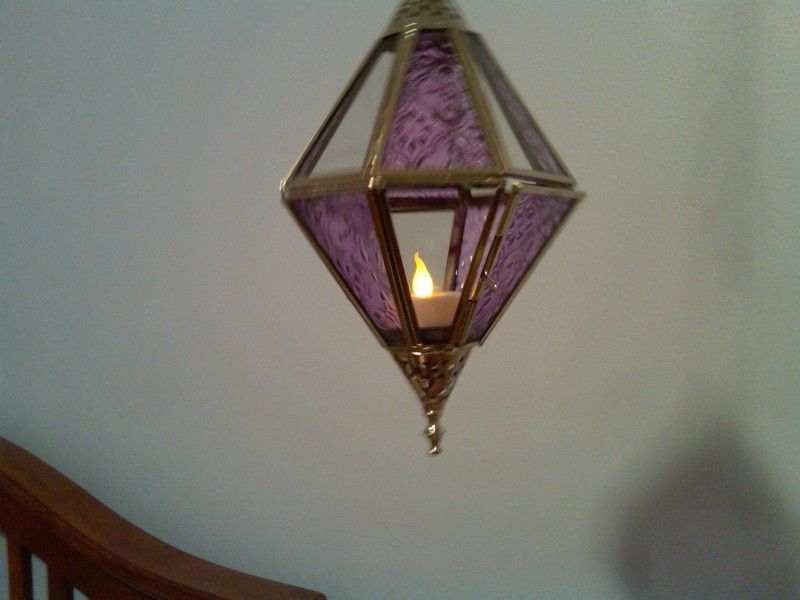 The dresser/changing table was a craigslist find. The original color was the same as the crib. It was obviously used looking, complete with nail polish remover burns and paint marks. But it was cheap and I knew it had potential. We used the left over wall paint for the drawers and a yellow/butter color for the rest of the dresser, turning this cheap little find into an adorable nursery addition. The crib is a hand-me-down from her cousins Juan and Javier, my brother's boys. I didn't want to change the color up due to the fact that it has a family history. The hanging lamp is her night light, used mostly for ambiance than for actual illumination. The hamper is a simple one from Babies-r-us by Koala Bear. The wall needs some art and the floor needs a rug. We're working on it!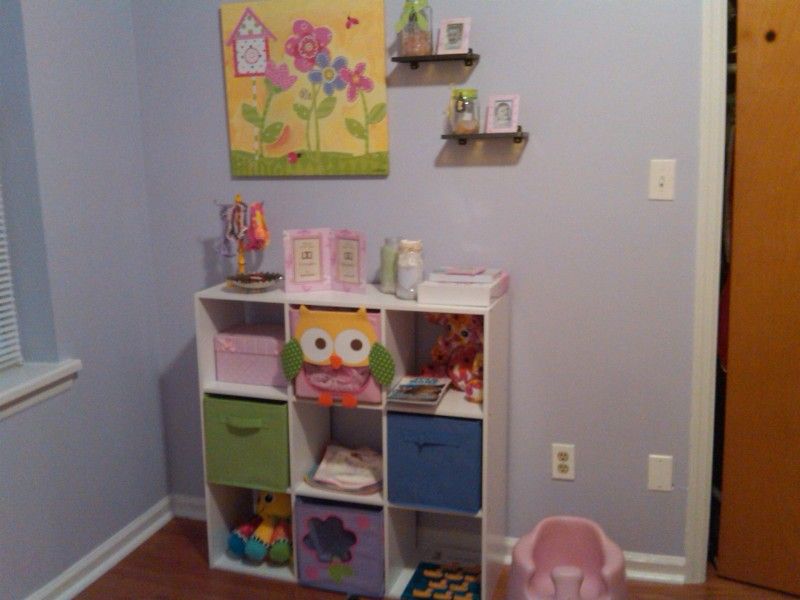 This is her little supply and toy center! I bought this cute little shelving unit at Target as well as the little storage boxes. They also have similar ones at Toys R us. Right now the shelves have some stuffed animals and books and the boxes hold her diapers and wipes and other baby needs but as she gets older it will probably just hold the bulk of her books and toys. The top of the unit has 2 mason jars for q-tips and cotton balls that I decorated and some photo brag books and an empty frame. There is also a metal plate that holds her pacifiers and a jewelry stand that just has some headbands for the time being. I love this little area because it holds all her stuff. My girl!
The Mason Jars I decorated. The q-tip jar was decorated with left over paint for the walls and dresser and the bottom cotton ball jar was decopaged with muslin and tissue paper that Jeremy really liked from a gift we received at the totally awesome co-ed baby celebration. The bottom jar needs a touch up of some sorts but I was rushed to the hospital to have a baby before I could finish it. Ya' know, shit happens!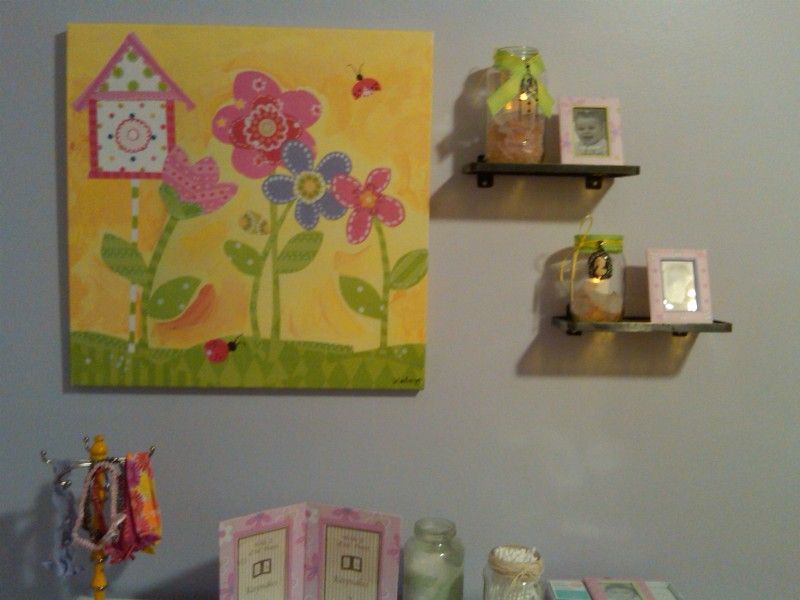 Her little wall art and decorative shelving. I used decorated mason jars as night lights here. All night lights are illuminated by LED tea light candles. Again, used mostly for aesthetic and not for actual light. They make the room pretty!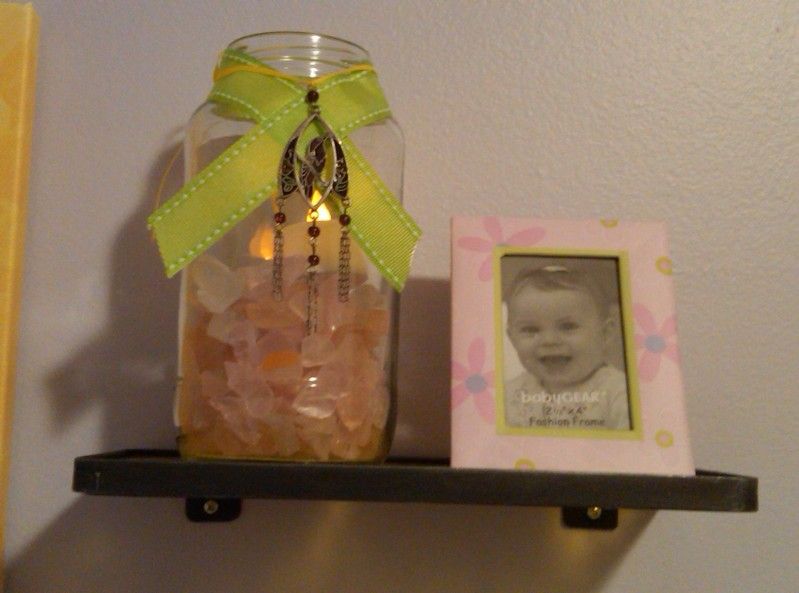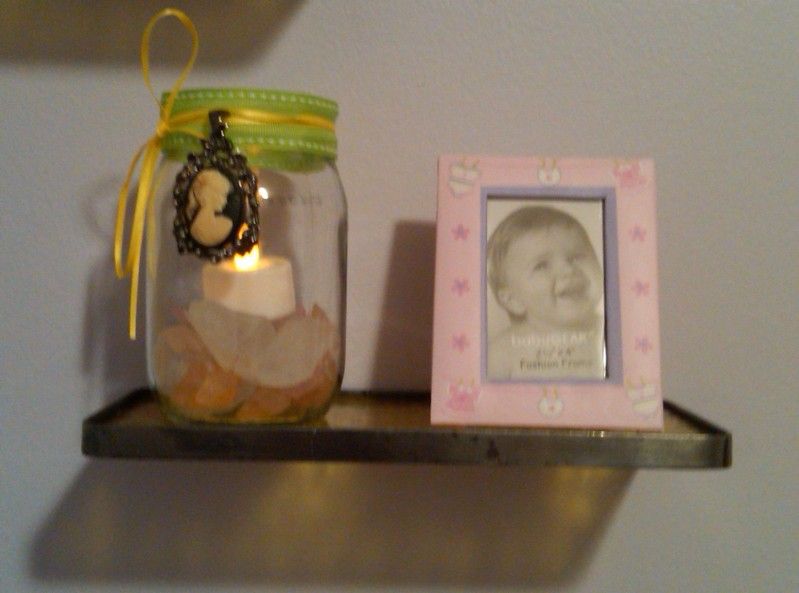 Ignore the random white kids in the frames. Still don't have pictures of my love muffin. I may actually put other pics in them (Like Audrey Hepburn or Carrie Fisher
). These jars I decorated using some ribbon I bought from Michaels and pieces of old jewelry I have worn and collected over the years as the embellishments. The stones inside are pink beach glass and the candles are LED ones. The shelves are made of metal and yellow decorative glass that I bought from Urban Outfitters. When light hits the shelves they leave yellow shadows on the wall. If you couldn't tell, her nursery theme is yellow, purple, green and pink!
Well so far that is her room. I will be adding things to it as the days go on. It's important she has something she can grow into the next few years. I don't plan on renting forever, but Jeremy and I love our neighborhood and our apartment. Not sure about the schools around here yet, but we have some time for that still!