I love a good belt, but lately too many people are belting things to make an outfit a little less boring. Why belt it when you can tie it, knot it, clip it, cinch it, tuck it, pin it or cut it?
Now, you WILL see me put a belt on a few outfits on here, especially if I am selling the item (I don't want to damage a garment I am selling!). Sometimes a belt is the best option.
But I challenge thee, think outside the box!
I'm not good at this fashion blog/photo taking thing…very humble beginnings.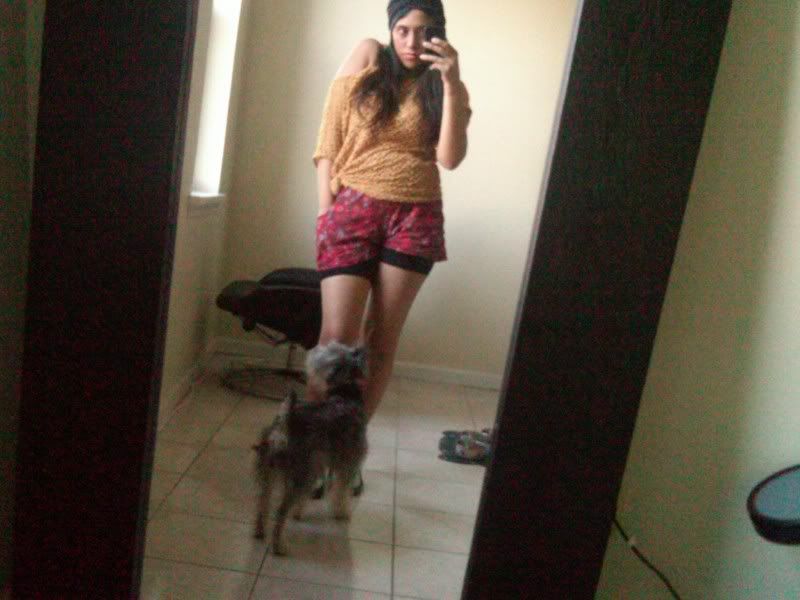 out the way Charlie!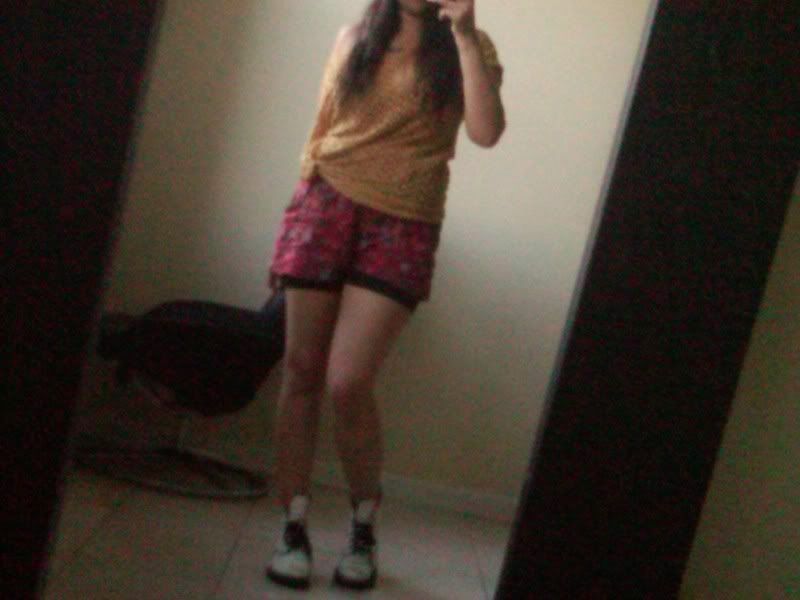 Grainy is my middle name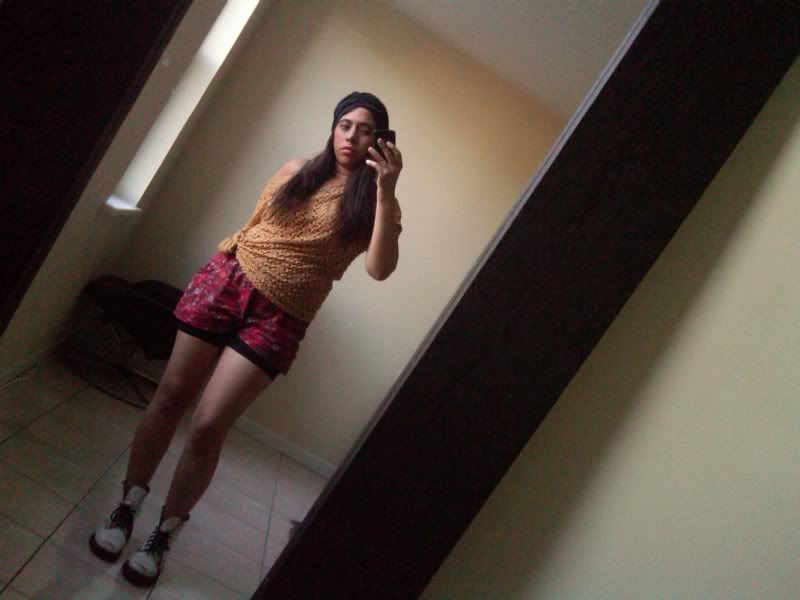 Yeah I pretty much always look displeased.
Floral Romper, Sweater, Turban – Urban Outfitters
Boots – Dr. Martens
Cut off leggings to hide my butt cheeks, baby's got back. . .